Put the power of your MLS right on your website with our REALTOR® website designed idx software!
With 94% of all home buyers searching for homes on the Internet it only makes sense that your real estate website has an IDX property search.
For more information on the areas we have active, see our IDX Areas of Coverage.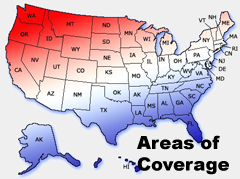 Your clients and prospects will search for homes in your area, 24 hours a day, 7 days a week. We take the local board listings (IDX) and compile all the properties for sale in your area onto your website. All inquiries for more information is directed to your inbox. A printable flyer about the property with your contact information, maps to properties, and new listing notifications are all features of our IDX Gateway Manager.
Have an Existing Website and need and IDX Solution?
The IDX GATEWAY MANAGER software is either 'framed' into your existing web site or in most cases we can create a custom template based on your how your existing real estate website already looks. Our MLS IDX solution is compatible with all local REALTOR® Associations current IDX and RETS data feeds.
IDX GATEWAY MANAGER HIGHLIGHTS
Property Search Page(s) -Residential, Commercial, Multi-Family, Vacant Land, Mountain or Vacation property, Condos, (whatever is available in your area).
Featured Listings Page automatically displays your listings and/or office listings from one convenient hyperlink or a multitude of specific links based on your unique criteria.
Detailed Listings of properties complete with as much or little detail as you want.
E-Flyer Printing capability showing property detail and your picture or logo and contact information.
One or two convenient e-mail addresses is where inquiries are sent making sure no communication is lost.
Updated Daily – no need for you to worry if the listings are current, our services updates your website daily from the data available from your local association.
No Time Required on the part of the agent or broker, turn-key, no maintenance, updated every 24 hours..
Compatible with LeadRouter – agents will be notified on line and on their cell phones. (Cendant Companies)
For more information on the areas we have active, see our IDX Areas of Coverage.